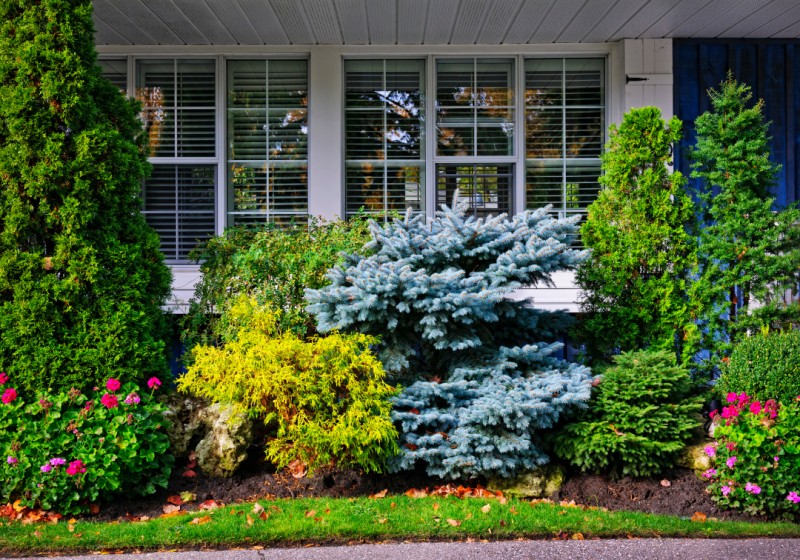 It is not as if the importance of having a garden at your home is a surprise to people, but in the past year, it has become an essential component for many households. It is also a factor which creates demand from buyers, and as such, having a garden at your home boosts the value of your property.
If you are a home owner in or around Crowthorne, and you are looking to arrange a property valuation, we will be more than happy to assist you. Please contact us today to arrange a suitable time to carry out a property valuation.
Garden changes impact on property value
Rated People, a site which compared trade professionals, carried out a study to see the changes homeowners are making to their home, and the value these improvements offer.
The top 10 most value-adding garden improvements in 2021:
1: Swimming pool would add £7,707 in value
2: Home office garden room would add value of £5,325
3: Summerhouse would add value of £5,249
4: Gym/studio room in the garden could increase your property value by £5,107
5: Bifold doors/French windows to the garden will add £4,654
6: Outdoor entertaining area can boost the value of your property by £4,286
7: Decked patio will increase value by £4,227
8: Paved patio will boost your value by £4,083
9: Greenhouse will increase your property value by £3,805
10: Mature plants/trees/flowers will add £3,716 in value
What work is being carried out in gardens?
It is always helpful to know what work is being carried out in gardens. If you are looking for ideas, the most common garden jobs are of interest.
The top 10 jobs rising in popularity, when considering the year-on-year increase between 2019 and 2020, the most for 2021 are:
1: Swimming pool maintenance + 223%
2: Garden gym +218%
3: Wooden/metal/wire fencing +143%
4: BBQ +111%
5: Firepit +92%
6: Sprinkler system +82%
7: Wooden decking +77%
8: Log cabins +74%
9: Summerhouse +73%
10: Playhouse/garden shed +71%
Adrienne Minster, CEO at Rated People commented:?"Our gardens and outside spaces have been a lifeline over the past year. For many of us, outside spaces have gone from being somewhere we might spend a bit of time when the weather is nice, to an important extension of our homes which have allowed us to see friends and family when it might not otherwise have been possible. It's easy to see why homeowners and homebuyers now place more value on outdoor spaces."
Further study emphasises the importance of garden space
There has also been a study undertaken by the AA, with the findings suggesting one in five people believe their garden increases property value by £10,000 to £40,000. In the South East of England, 15% of respondents felt a garden increased their property value by between £20,000 and £40,000.
57% of respondents said they would look for a property with a garden after living in one that didn't offer garden access.
Jack Cousens, from the AA, comments: "2020 was a tumultuous time for new and existing homeowners, so it is notable to see that gardens and green space are so highly regarded in terms of both the study and the survey. As a nation, we are fairly apt with DIY and home improvement, so it will be interesting to see whether this trend will continue in 2021."
If you have any housing market questions or queries, please feel free to contact us. If you plan on selling your home, we recommend arranging a property valuation to ensure you make an informed decision. At Frank Schippers, we are here to support you in this trying time, and you can call us on 01344 777 888.