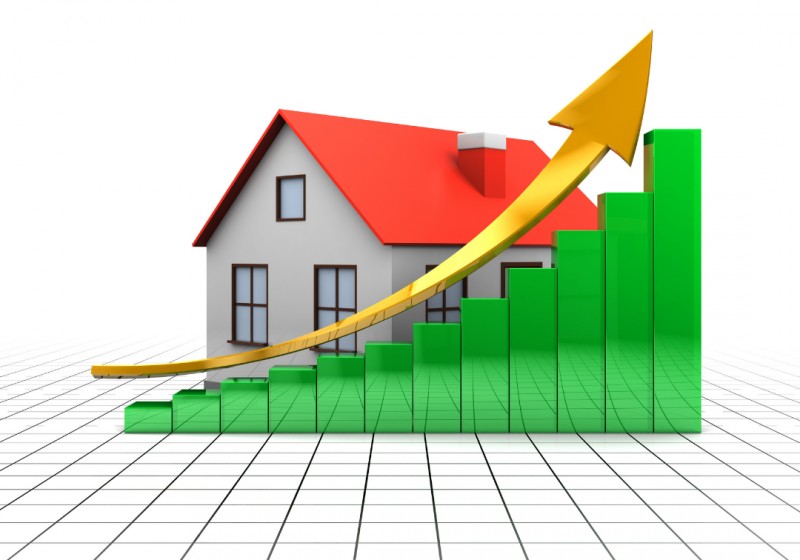 At Frank Schippers, we aim to provide you with as much information as you need to make an informed decision in the housing market. We take great pride in supporting vendors in Crowthorne, and of course, property prices are one of the most important things to consider.
Average property prices continue to sneak upwards
Since the start of the pandemic, the average property price in the United Kingdom has increased by around £30,000. During October, there were further increases, and this means average property prices have made their way beyond the £250,000 level for the first time.
Information provided by Nationwide suggests property prices have increased by 0.7% on a month-on-month basis. The non-seasonally adjusted average price of property stands at £250,311.
Annual house price growth was 10% in September 2021, but for October 2021, the figure stands at 9.9%, so there has been a small fall.
Robert Gardner, Nationwide's Chief Economist, spoke about these figures, saying; "Annual house price growth remained elevated in October at 9.9%, albeit marginally lower than the 10.0% recorded in September. Prices rose 0.7% in month-on-month terms, after taking account of seasonal effects. The price of a typical UK home has now passed the £250,000 mark, an increase of £30,728 since the pandemic struck in March 2020. Demand for homes has remained strong, despite the expiry of the stamp duty holiday at the end of September. Indeed, mortgage applications remained robust at 72,645 in September, more than 10% above the monthly average recorded in 2019. Combined with a lack of homes on the market, this helps to explain why price growth has remained robust."
Uncertainty hampers the housing market
It is important to remember there is still a great deal of uncertainty in the market, in the economy and in the country as a whole. This will impact on the housing market for some time.
Robert Gardner spoke on this subject saying; "The outlook remains extremely uncertain. If the labour market remains resilient, conditions may stay fairly buoyant in the coming months – especially as the market continues to have momentum and there is scope for ongoing shifts in housing preferences as a result of the pandemic to continue to support activity. However, a number of factors suggest the pace of activity may slow. It is still unclear how the wider economy will respond to the withdrawal of government support measures. Consumer confidence has weakened in recent months, partly as a result of a sharp increase in the cost of living."
Robert Gardner concluded by saying; "Even if wider economic conditions continue to improve, rising interest rates may exert a cooling influence on the market, though the impact on existing borrowers is likely to be modest, as discussed below."
If you have any housing market questions or queries, please feel free to contact us. If you plan on selling your home, we recommend arranging a property valuation to ensure you make an informed decision. At Frank Schippers, we are here to support you in this trying time, and you can call us on 01344 777 888.